By Micheal |
01
October 2020 |
0
Comments
5 Must-Wear Evening Dress Trends for 2020
How to choose an evening dress? And where to buy an evening dress online at affordable price to fit the dress code and the right type of evening dresses for you?
Joyofdress.com has a diverse range of evening dresses. From crochet and polka dots to an ombre look and the most popular color in 2020. Let's find out the top 2020 fashion trends of evening gowns 2020. Welcome to what's next!

1. Ombre Evening Dresses
You'd be forgiven for thinking this was just a hair trend, but that ombre and dip-dyed look is always head-turning. Long evening gowns in an ombre style will add length and elegance to your look. For an additional slimming element, choose a dress that starts with a darker color that gradually gets lighter towards the bottom.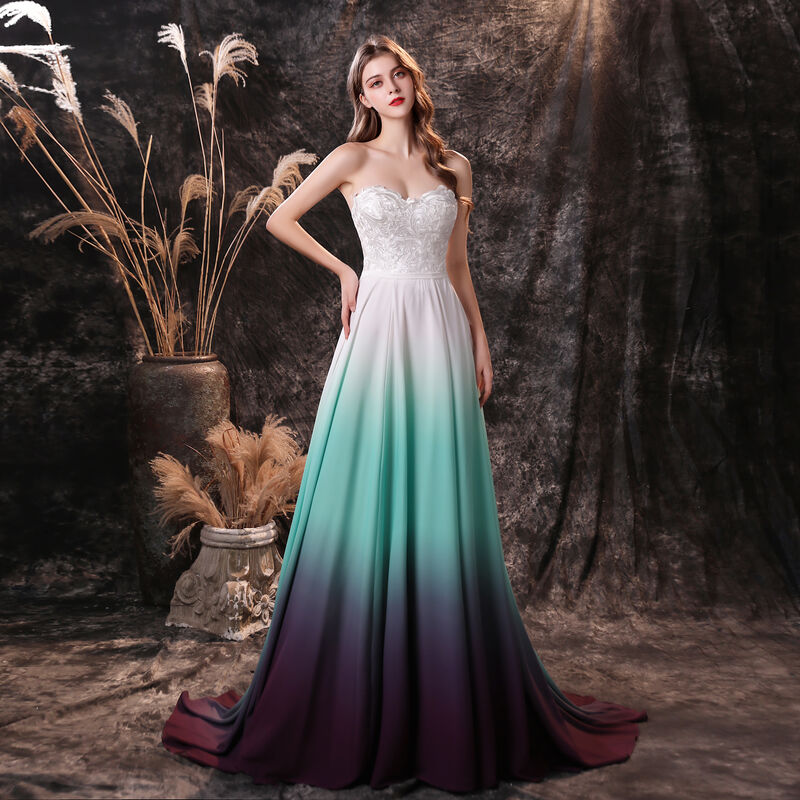 2. Tiered Evening Dresses
Tiered is a particularly popular style for wedding gowns, but is a strong trend for 2020 moving into 2021. Whether entirely tiered all the way down or just on the bottom, tiers are feminine and can work to hide parts of your body you'd like to minimize, or if you choose a thicker fabric, they can also emphasize your curves.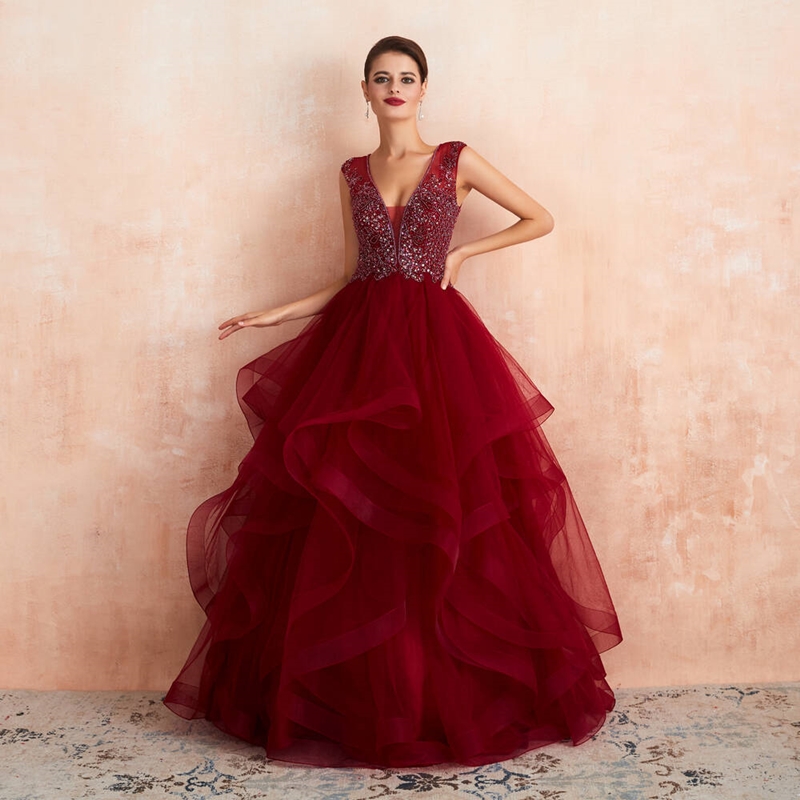 3.Slip Evening Dresses
Remember the slip-style evening dresses of the 90s? Well, just like everything else from the 90s, they're back! Combine a slip-style evening dress with luxurious fabrics and jewelry for the ultimate elegant 90s call-back.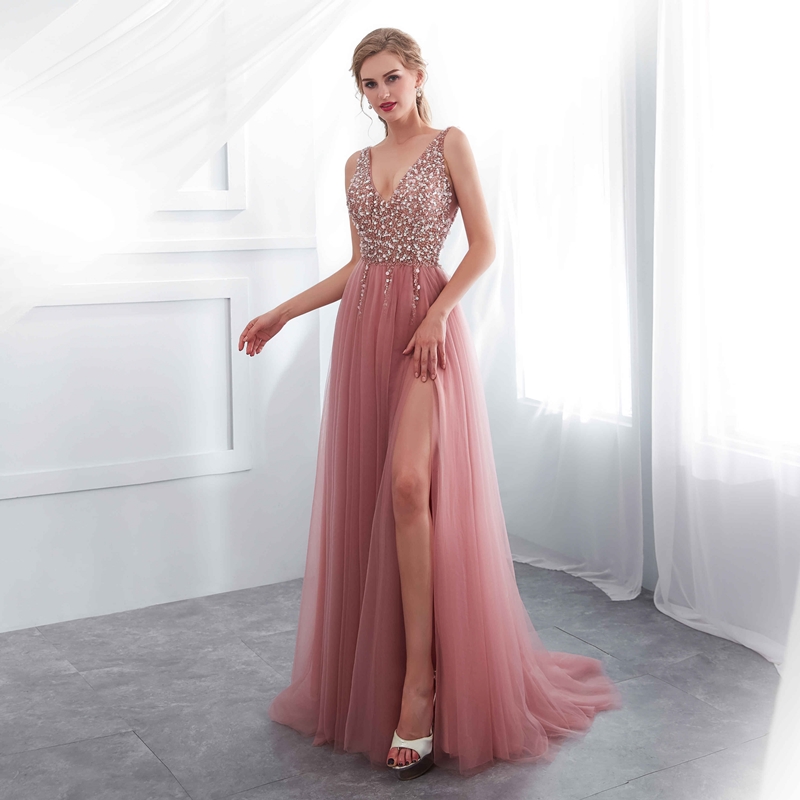 4. Bardot Neckline Evening Dresses
This shape of evening gown is a timeless classic and lends itself well to a slim-fitted cocktail dress, a mermaid shape gown, or a princess style. This shape is perfect for showing off your shoulders and collar bones and has an inherently glamorous feel to it, no matter what accessories you pair it with. Wear with an updo for an ultra-feminine look.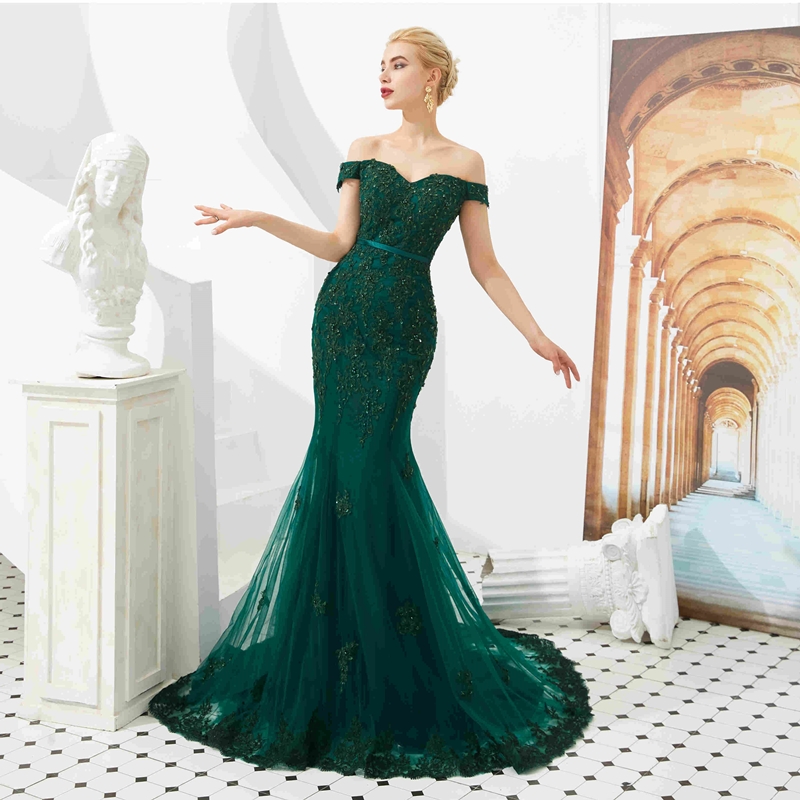 5. Bold Two-Tone Dresses
Wearing a single color will never lead you wrong, but if you want to be on-trend this year, think about choosing a statement dress that pairs two bold colors. This could be black and white, red, and blue, orange and yellow – just keep it bold and bright. To be head-turning in all the right ways, keep the silhouette simple and fitted on top, bottom, or both.

Now you know the trends, you can choose to follow one or simply choose from one of the many classic evening dress styles available. Remember, the number one thing to keep in mind as you choose from all the evening dresses here is that you need to love it – the rest is just a bonus!

Leave a Reply
Your email address will not be published.Required fields are marked. *